According to Muslim Cleric Sheikh Ibrahim Zakzaky's Office, Sheikh Zakzaky and his wife arrive in Kaduna High Court, amidst tight security.
Sheikh Zakzaky Arrives in Kaduna High Court, amidst tight security. Today's sitting is for hearing on Sheikh Zakzaky's health, seeking his immediate and unconditional release.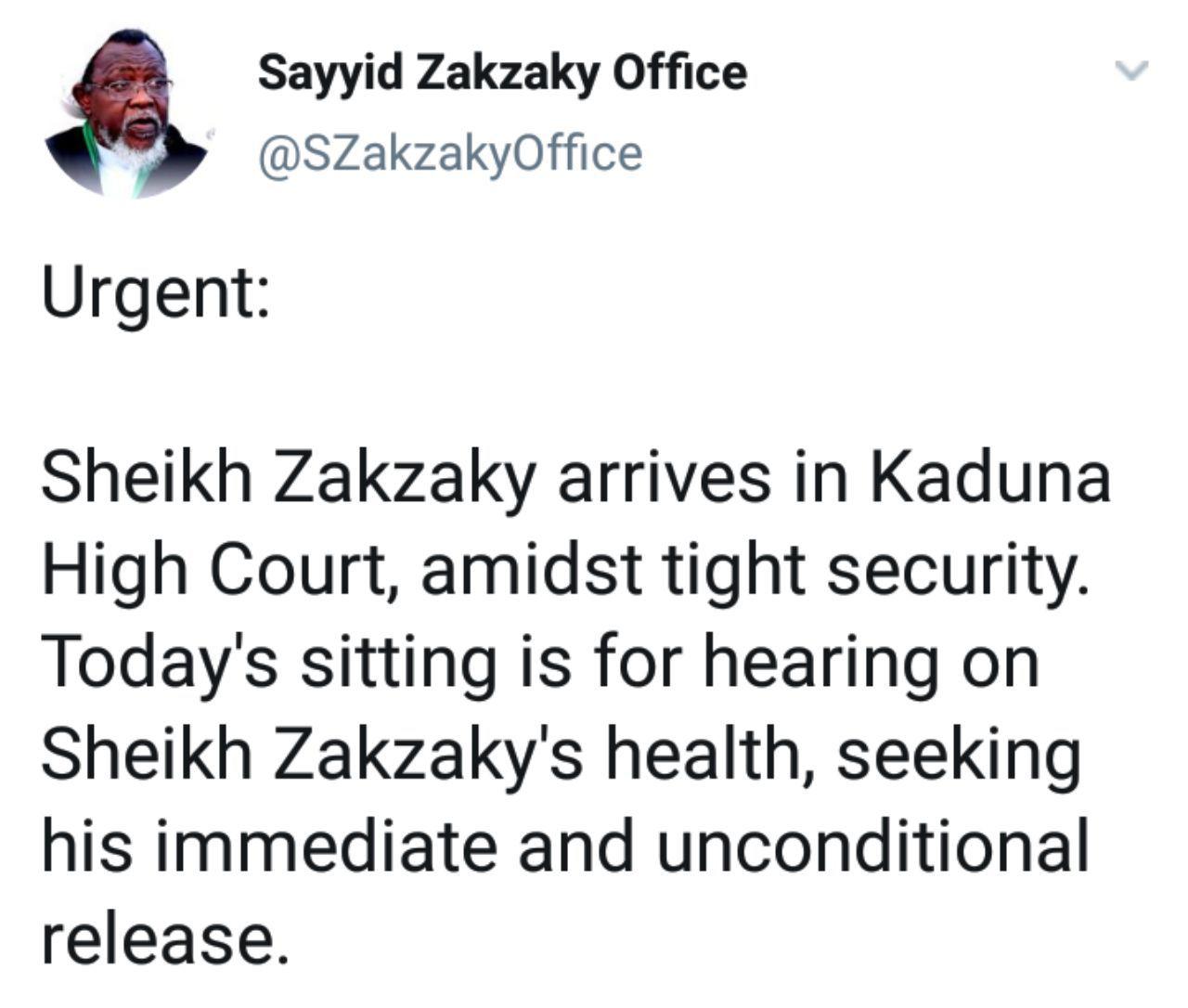 Yesterday Nigerian News Agency reported that Sheikh Ibrahim Zazaky, the leader of the Islamic Movement in Nigeria, has applied for a court leave to travel to India for medical treatment.
The application would be heard before a Kaduna State High Court on Thursday, according to the News Agency of Nigeria.
Sheikh Zakzaky, who is in his mid-sixties, lost his left eyesight in a 2015 raid by security forces that left more than 300 of his followers and three of his sons dead. His wife also sustained serious wounds.