Thousands of protestors gathered outside the US embassy in Jakarta, Indonesia's capital, this weekend in the latest demonstration against President Donald Trump's decision to recognize Jerusalem (al-Quds) as the capital of Israel.
Some 80,000 protesters — by police estimates — marched from the main mosque in the Indonesian capital to a square in front of the US Embassy on Sunday, calling on Washington to retract the controversial decision.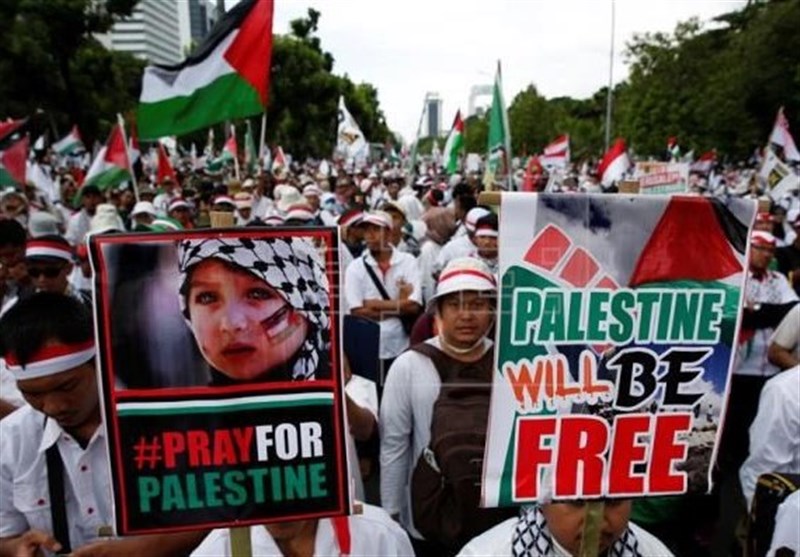 The rally was organized by the Indonesia Ulema Council, the country's top Muslim clerical body, and supported by the government as well as various Muslim groups and Islamic organizations.
Dressed mostly in white, the protesters chanted "God is greatest," waved Palestinian flags, and held up banners that read, "Peace, love and free Palestine."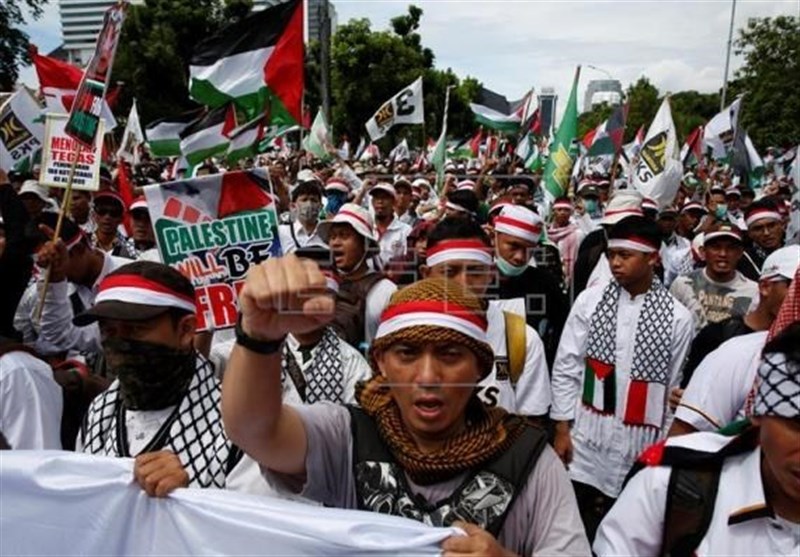 An Indonesian police spokesman said 20,000 police and members of the military had been deployed in the area to ensure security. Police also held back the protesters behind coils of barbed wire outside the US Embassy in Jakarta.
"We are here with all of our Indonesian Muslim brothers. We convey our aspiration to our brothers in Palestine. I hope that they will have their freedom and Allah give them power and patience so that they can get their independence just like ours," a protester said.
Indonesia's religious affairs minister and Jakarta's governor were also among those at the protest site.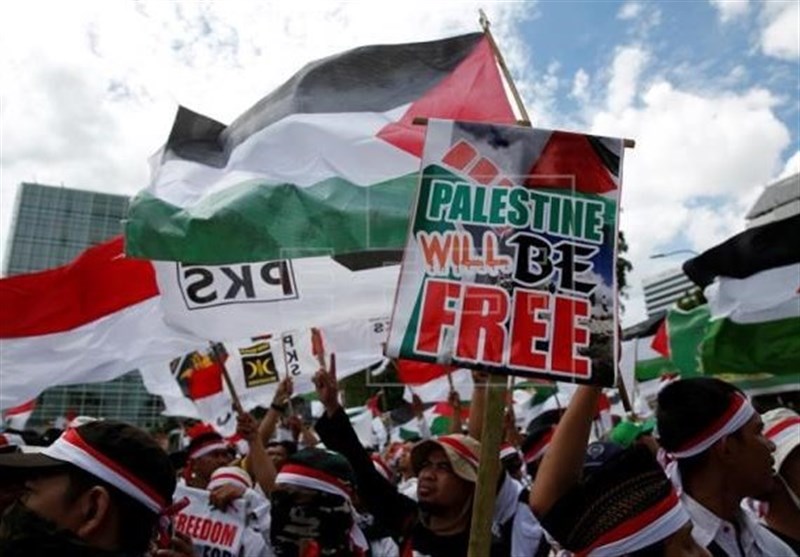 Reading from a petition due to be handed to the US ambassador in Indonesia, Anwar Abbas, who is the secretary general of the Indonesian Ulema Council, called on all Indonesians to stop buying American products until Trump revokes his decision.
"We urge all countries to reject the unilateral and illegal decision of President Donald Trump to make Jerusalem Israel's capital," Abbas told the crowd.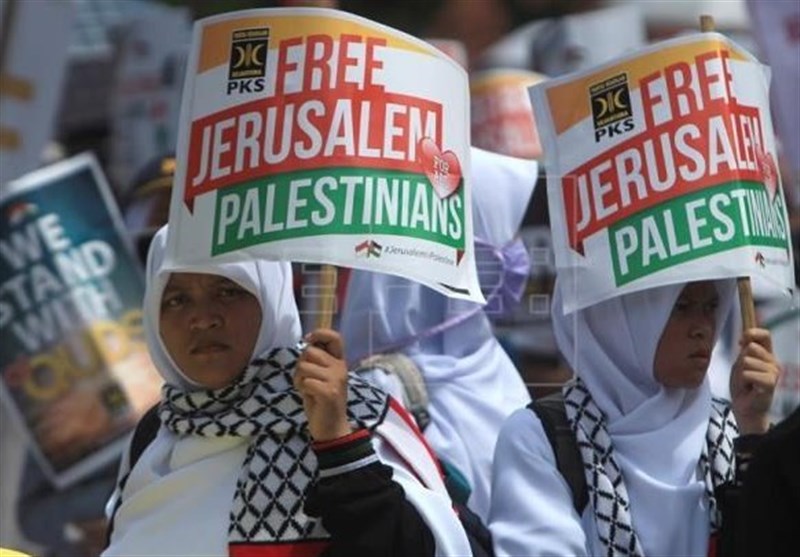 Trump announced that his administration would recognize Jerusalem al-Quds as Israel's "capital" and relocate the US embassy from Tel Aviv to Jerusalem al-Quds on December 6.
That announcement was only welcomed by Israel. Saudi Arabia's response was also conspicuously muted.
Demonstrations were held in protest in the occupied Palestinian territories, Iran, Turkey, Egypt, Jordan, Tunisia, Algeria, Iraq, Morocco, and other Muslim countries.
The Organization of Islamic Cooperation (OIC) convened an emergency meeting to call on all Muslim nations to respond by pressing the world for the recognition of East Jerusalem al-Quds as the capital of a Palestinian state.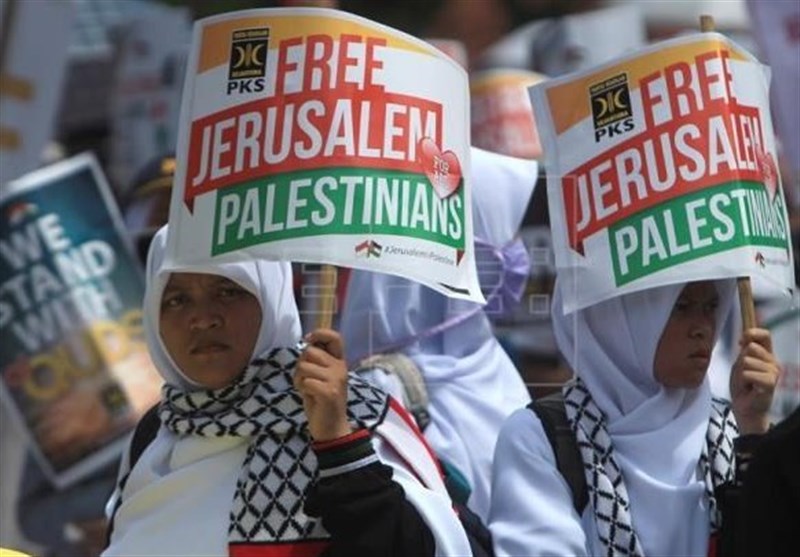 Israel annexed East Jerusalem al-Quds after it occupied the Palestinian territories of the West Bank, the Gaza Strip, and the Syrian Golan Heights during the Six-Day War of 1967. That annexation has never been recognized by the international community.