Sunday marks the martyrdom anniversary of Imam Reza, the 8th Imam of Shias, who is buried in Iranian north-eastern city of Mashhad.
Iranians are commemorating the martyrdom anniversary of the eighth Shia Imam, Ali ibn Musa al-Reza (Peace be upon Him).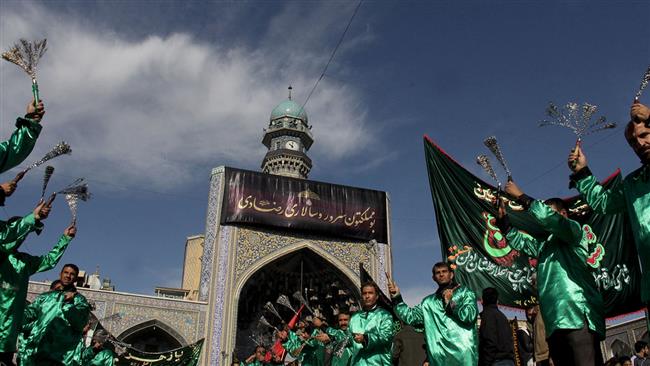 Mourning processions are being held in different cities, most notably in the northeastern city of Mashhad, where the holy shrine of Imam Reza is situated.
The eighth Shia Imam was martyred after being poisoned by the Abbasid Caliph Ma'mun in the year 818 AD.