Hundreds of Bahrainis have rallied in the island's northwest in solidarity with the country's most prominent Shia cleric, Sheikh Isa Qassim, and his cause for pro-democracy reforms in the kingdom.
The rallies took place on Monday night in the village of Diraz, which used to house the cleric, the independent online newspaper Manama Post reported.
The participants held up placards and shouted slogans in support of the cleric, who is recognized by his supporters as the spiritual leader of the country's 2011 revolution.
The revolution saw the Bahrainis rising up against the ruling Al Khalifa regime's decades-long hugely discriminatory policies against the country's Shia Muslim majority.
Manama has been coming down hard on the demonstrations—that have continued to date—killing scores of people, imprisoning hundreds more, and stripping many, including Sheikh Qassim, of their Bahraini citizenship.
The participants in the Monday rally renewed their allegiance to Sheikh Qassim and the revolution's martyrs.
They also marked the fifth anniversary of a 2017 sit-in outside the cleric's residence. Security forces cracked down on that peaceful event, killing five people and arresting at least 285 others.
Sayyed Majid al-Mashaal, the secretary of the country's Muslim Scholars Council, addressed the rally, saying, "The martyrs sacrificed their lives toward the realization of their legitimate purposes," and vowing that the Bahraini people would continue their path.
The al-Wefaq Islamic Society, Bahrain's biggest opposition body that has been banned by the government, meanwhile, issued a statement on Twitter in commemoration of the "Diraz tragedy."
The body denounced the government's "illegal massacre" and "religious cleansing" of the country's Shia population, blasting "the absence of the rule of law" in the country and the "corrupt Bahraini judicature's collaboration with the Al Khalifa regime" against the people of the faith.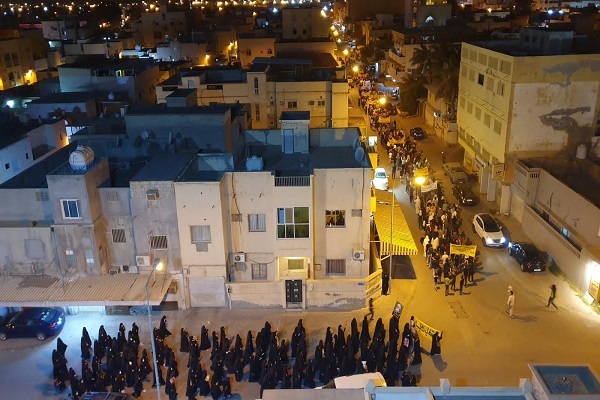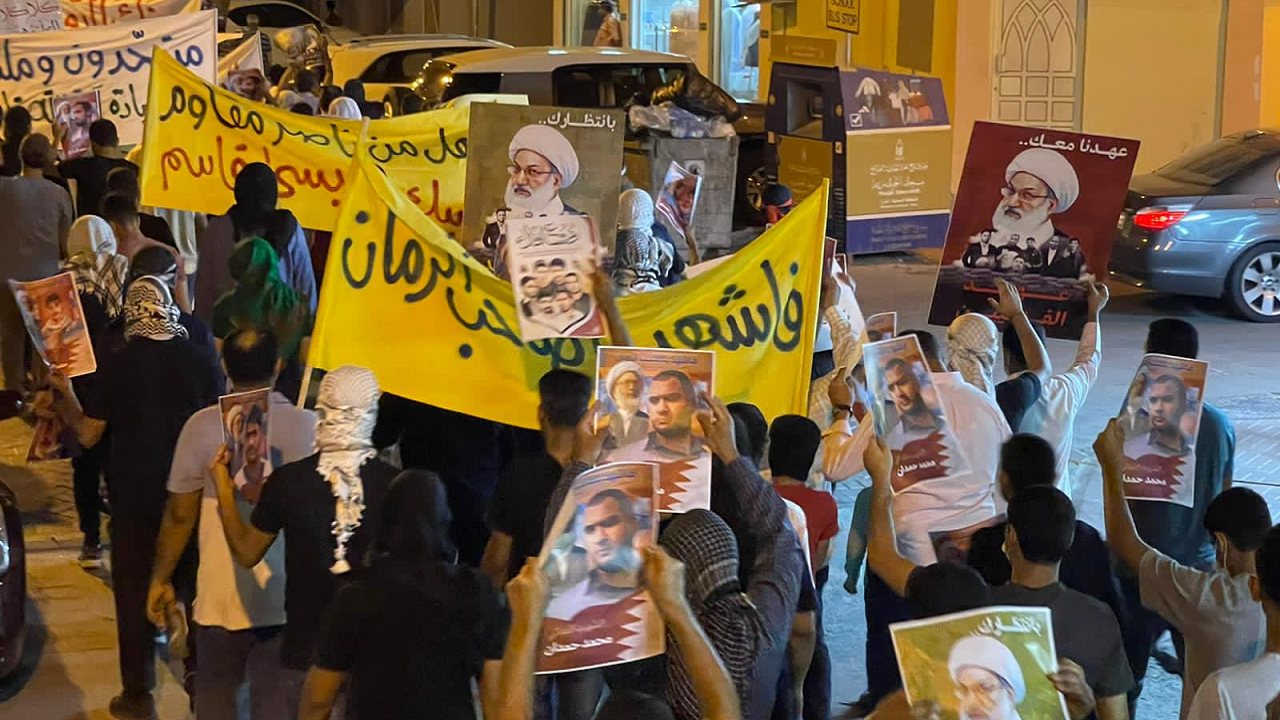 source:presstv