Every year, an elderly man from a Sunni family sets up a sabeel (stall offering cold drinks and water) along the route of the first Muharram procession in predominantly Shia neighbourhood of Kocha Sardar in Peshawar's walled city.
Bahadur Khan, 55, offers glasses full of water to mourners at the sabeel in a corner of the street as he explains, "This has been a tradition in our family. My father and uncles used to do it, and now it's my turn."
He says he remembers a time when his family would also set up first aid camps along the route of the procession.
Recalling his childhood days in the 1970s, Khan says, "People from Sunni and Shia families used to participate in Muharram processions and attend majalis at imam bargahs."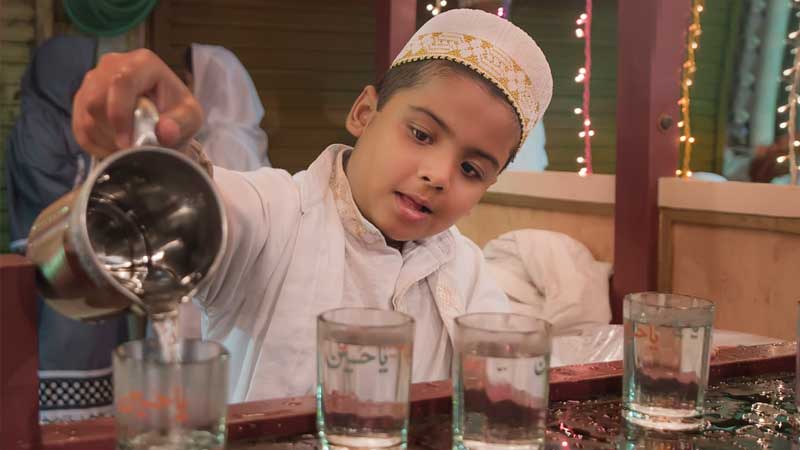 Though he hopes to pass the tradition on to the younger generation, he is worried about the gradual decline in the practice, since his is now the only sabeel in the city arranged by a Sunni Muslim.
"There was a time when there used to between 25 and 30 sabeels set up by Sunni families of Peshawar.
It's a different city now," he recalls, saying that relations between the two communities started straining as a result of violent attacks on Shia imambargahs and subsequent targeted killings and suicide blasts during Muharram days.
Pointing to a nearby security check post, which is among dozens set up along the route of the Muharram procession in the city, Khan says, "I don't remember coming across any security check posts in the city. It is different now. The city looks like a fortress during Muharram."
Manawar Hussain, who hails from a Shia Muslim family of Peshawar, also has similar stories of interfaith harmony and solidarity from his childhood days in the city.
He recalls a tradition where the Sunni families of his neighbourhood used to decorate all streets and look after sanitation needs during at least one of the days during Muharram.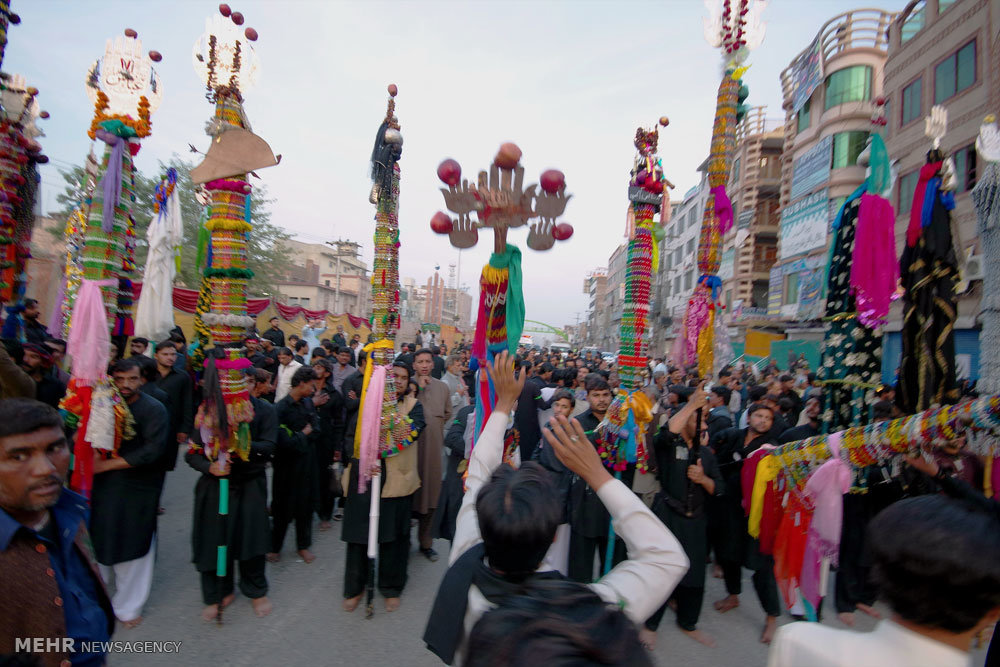 Hussain believes that back then sectarian identities had not hardened to the extent they have these days. He says things started changing for the worse during General Zia's rule. "Hate preachers were facilitated by the regime," he says, adding that the regime's policies set the stage for the violence that took place in the 1990s.
The tradition of Sunnis setting up sabeels and participating in Muharram processions isn't specific to Pakhtun populated areas. Similar stories of interfaith harmony and cooperation are narrated by Naeem Gujjar, a longtime resident of Rawalpindi Cantonment.
Gujjar belongs to Sunni family that still sets up a sabeel along the route of procession on 9th and 10th Muharram. "We start preparing for it several days in advance. I see it as a holy practice."
Gujjar, who identifies himself as middle-class, regrets that many other Sunni families have given up on the practice. "I don't earn alot of money but I regularly save some of my earnings to be able to set up the sabeel.
"My conscience is clear since I'm helping out my brothers in following their faith. It's a pity that people here have so much money and time to invest in activities that promote hate, and none to spare for small acts of kindness and generosity."
Like Peshawar, Rawalpindi Cantonment area has also seen a decline in the number of sabeels, from 27 during Gujjar's childhood days to a mere five now.
Syed Javed, another resident, recalls that there used to be more than 24 tazias (Muharram processions) arranged in the area by Sunni families, 'but now you will not find a single such tazia.
He says Shias and Sunnis used to mourn Hazrat Imam Hussain's martyrdom together, regretting that the Sunnis got distanced from the practice due to the acts of a minorities of extremists.
source: dailytimes