Hundreds of protesters have spent the night outside the home of Bahrain's most prominent Shia cleric Sheikh Isa Qassim who was stripped of his citizenship on Monday.
A picture tweeted by Bahrain's human rights activist Nabeel Rajab on Tuesday and accessible at https://twitter.com/NABEELRAJAB showed protesters sleeping outside the home in the village of Diraz near the capital Manama.
In the village of Juffair, protesters clashed with security forces which fired tear gas and rubber bullets to break up the crowd.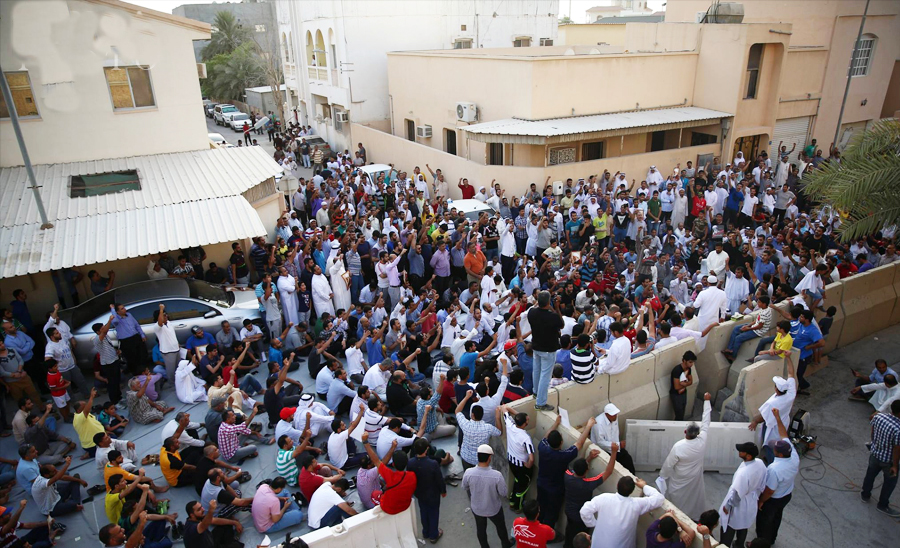 The Bahraini regime's decision has raised fears of a further showdown between protesters and security forces in the tiny Persian Gulf island which is already the scene of regular protests.
On Monday, protesters took to the streets in Diraz to vent their anger as the decision against Sheikh Qassim was announced. Some of them wore white funeral shrouds to demonstrate their willingness to die for their cause.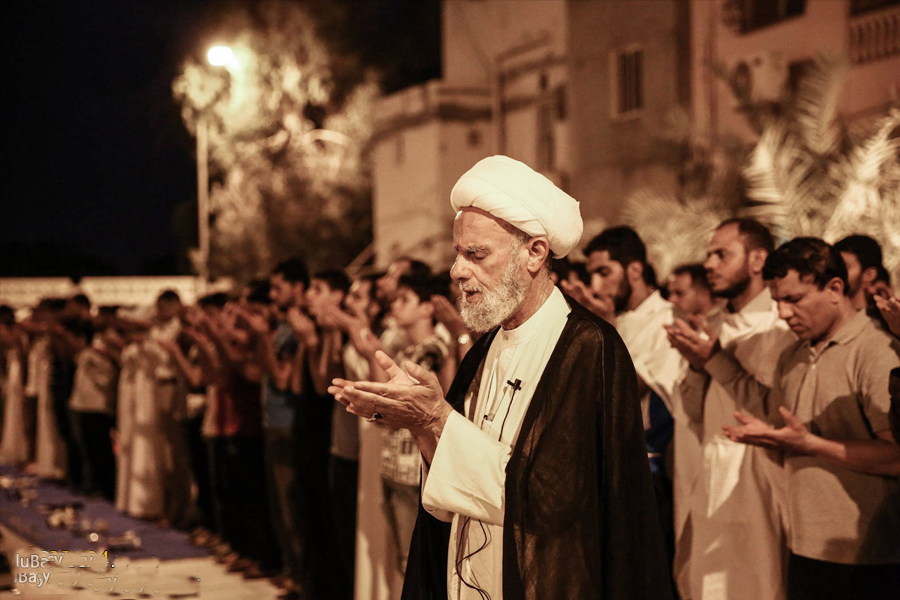 Security forces deployed in force and sealed off the village, where thousands of demonstrators waved portraits of their religious leader and chanted slogans against King Hamad.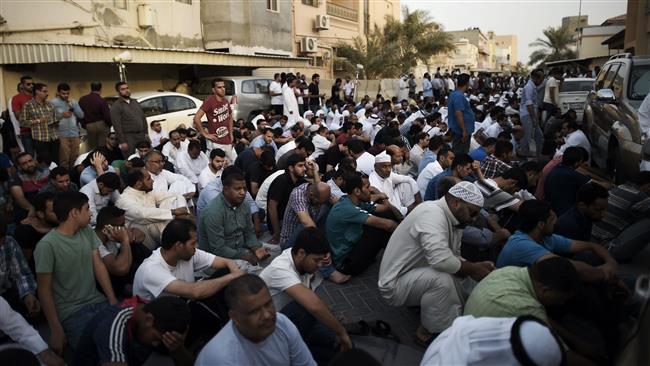 In revoking Sheikh Qassim's citizenship, Bahrain accused him of sowing "sectarianism and violence," blaming him for the protests which have continued for years despite a heavy-handed crackdown on the island's mostly Shia community.
The decision against Sheikh Qassim follows the suspension of Bahrain's main opposition group, al-Wefaq, whose political chief Sheikh Ali Salman is serving a nine-year jail term on charges of inciting violence.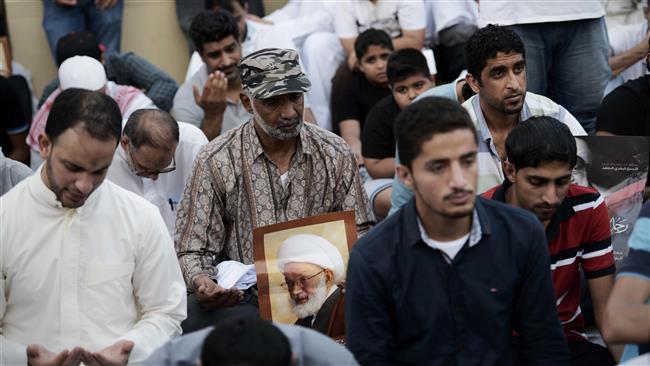 Home to the US Navy's Fifth Fleet, Bahrain has been in turmoil since a 2011 uprising backed by majority Shias demanding greater civil and political rights from the Saudi-backed monarchy.
Authorities have revoked by court order the citizenships of scores of Shias but the decision against Sheikh Qassim was issued by the country's council of ministers and rather than by a court.
Prime Minister Khalifa bin Salman al-Khalifa, addressing the council, warned "there will be no place for those who incite violations of the law and who threaten the security of the country."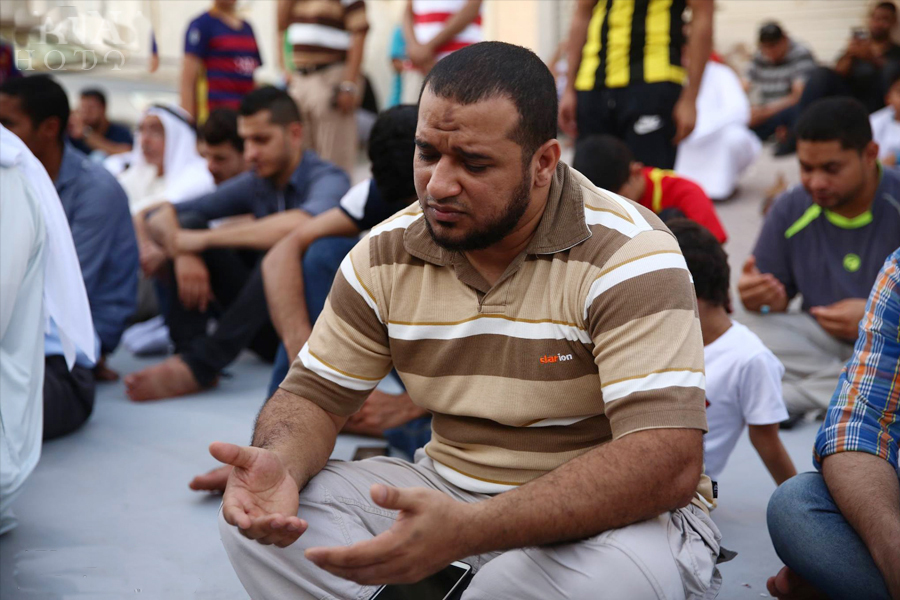 According to the US-based Human Rights Watch, authorities stripped 208 Bahrainis of their citizenship in 2015. At least five people whose nationality had been revoked were deported between February and March alone.
There was no immediate indication of Sheikh Qassim's fate but he could face deportation through a court ruling.
The decision triggered strong condemnation by Iran and Lebanon's Hezbollah movement. US State Department spokesman John Kirby said Washington was "deeply troubled by the government of Bahrain's practice of withdrawing the nationality of its citizens arbitrarily."
But the strongest reaction came from leading Iranian general who warned Bahrain that its decision would fan armed rebellion in the kingdom.
"Surely they know that the aggression against Ayatollah Sheikh Isa Qassim is a red line… that will leave no option for the people but to resort to armed resistance," Suleimani told state media late on Monday.
"Definitely, Al Khalifah will pay the price for this and it will result in nothing other than the collapse of this bloodthirsty regime," Major General Qasem Soleimani, commander of IRGC's Quds Force, said on Monday.
"Surely they know that the aggression against Ayatollah Sheikh Isa Qassim is a red line… that will leave no option for the people but to resort to armed resistance," Soleimani added.