The 30-year-old Muslim, Ibtihaj Muhammad, is a fencer who wears hijab in contests and will go to the 2016 Summer Olympics wearing one.
The 2016 Summer Olympics are still months away, and Ibtihaj Muhammad already has made history.
On Saturday, Muhammad took bronze in the Women's Sabre World Cup, and in doing so earned enough Olympic qualifying points to represent the U.S. fencing team in the Rio games this summer. She will be the first Muslim American to compete at the Olympics in a hijab.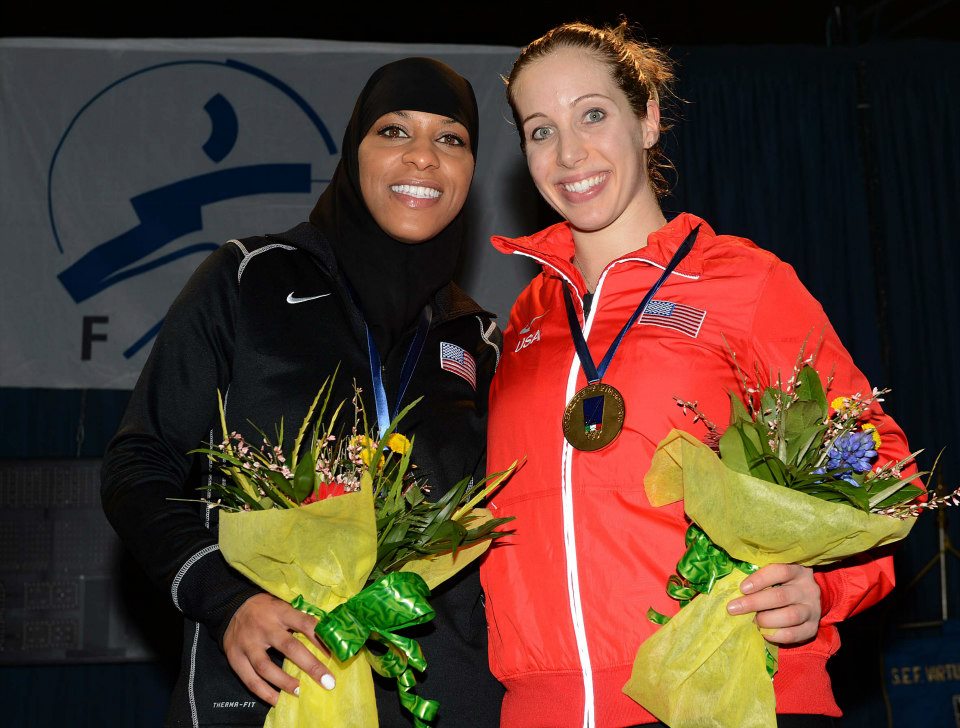 "When most people picture an Olympic fencer, they probably do not imagine a person like me. Fortunately, I am not most people," the 30-year-old explains in her USA Fencing bio. "I have always believed that with hard work, dedication, and perseverance, I could one day walk with my U.S. teammates into Olympic history."
"I want to compete in the Olympics for the United States to prove that nothing should hinder anyone from reaching their goals — not race, religion or gender. I want to set an example that anything is possible with perseverance."
Muhammad, a New Jersey native, has been fencing since the age of 13, when she spotted her local high school's fencing practice. At the encouragement of her mother, she gave the sport a shot and ended up fencing throughout her time at Duke University, too.
"After I graduated from college, I saw there was a lack of minorities in the sport," Muhammad said. "I recognized that I had a skill set, so I started to pursue fencing full time. I felt that it was something the squad needed. There were barriers that needed to be broken in women's saber."
source:huffingtonpost