Iraq's top Shia cleric Grand Ayatollah Sayyed Ali Sistani calls on the government to show "no tolerance" towards any side that violates the country's sovereignty.
In a statement released on Friday, Ayatollah Sistani said neighboring states must not send troops to Iraq without the consent of the Iraqi government.
No country should "send its soldiers to the territory of another state under the pretext of supporting it in fighting terrorism without the conclusion of an agreement… between the governments of the two countries," said the statement, read by the hugely influential cleric's spokesman Sheikh Abdul Mehdi Karbala'i.
"The Iraqi government is responsible for protecting Iraq's sovereignty and must not tolerate any side that infringes upon it, whatever the justifications and necessities," it said.
The statement did not name any country but it was apparently referring to Turkey which deployed a heavily-armed contingent of troops to northern Iraq last week.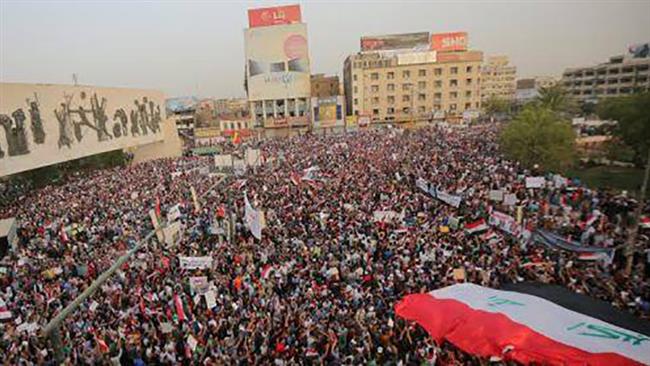 Earlier on Friday, Turkish Foreign Minister Mevlut Cavusoglu said the deployment of troops to Iraq was made after an increase in the security threat. President Recep Tayyip Erdogan also said "withdrawing our soldiers is out of the question for the moment."
Ayatollah Sistani said Iraq's neighbors should not send any troops to Iraq "under the pretext of fighting terrorism."
source: PressTv