Expediency Council Chairman Ayatollah Sayyid Mahmoud Hashemi Shahroudi, who passed away on Monday at the age of 70 after months of ill health, was laid to rest in the holy city of Qom on Wednesday.
A funeral procession for the Chairman of Iran's Expediency Council Ayatollah Sayyid Mahmoud Hashemi-Shahroudi has seen a massive turnout, with a large number of Iranian people and government officials paying their last respects to the senior cleric.
The mourning ceremony began on Wednesday morning at Tehran's Imam Khomeini Grand Prayer Grounds (Mosalla), where Leader of the Islamic Revolution Ayatollah Sayyid Ali Khamenei performed the funeral prayer.
The heads of the three branches of Iran's government, namely President Hassan Rouhani, Parliament Speaker Ali Larijani and Judiciary Chief Sadeq Amoli Larijani, were all present.
Among other participants were government ministers, lawmakers, military top brass as well as members of the Expediency Council and the Assembly of Experts.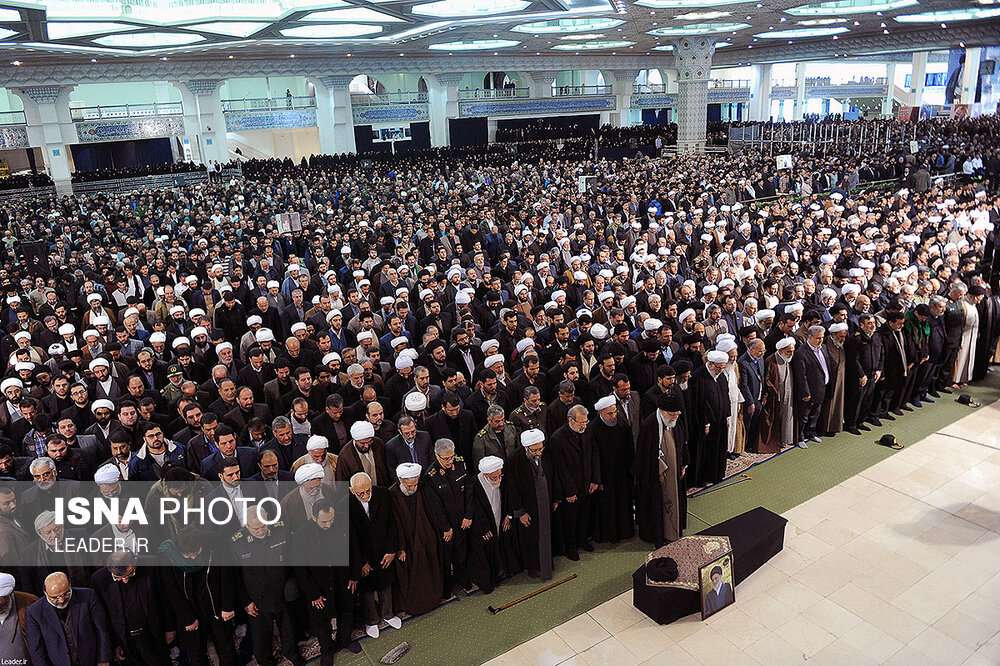 After the ceremony in Tehran, the body of Ayatollah Shahroudi will be transferred to the city of Qom, where he will be laid to rest at Hazrat Masoumeh's holy shrine later in the day.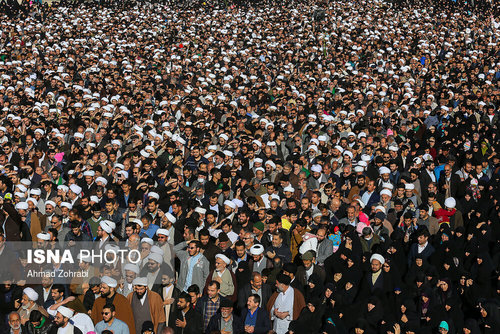 Wednesday has been declared a national day of mourning in honor of Ayatollah Shahroudi, who passed away at the age of 70 after months of battling illness on Monday.
During his lifetime, Ayatollah Shahroudi served in many crucial positions in the Islamic Republic. He was born in 1948 in the Iraqi city of Najaf, which has hosted many Muslim scholars.
In Iraq, he attended classes held by the late founder of the Islamic Republic, Imam Khomeini.
He fought against the dictatorial rule of Iraq's Saddam Hussein and was jailed and tortured by his Baathist forces.
Ayatollah Shahroudi traveled to Iran in the wake of the Islamic Revolution to serve as an intermediary between Imam Khomeini and Iraqi scholars and leaders.
He took the helm of the Expediency Council in 2017 to succeed the late Ayatollah Ali Akbar Hashemi-Rafsanjani. The Expediency Council is mainly responsible for arbitrating between the Iranian Parliament and the Guardian Council, which itself supervises the Parliament.
Ayatollah Shahroudi also served as the head of Iran's Judiciary for 10 years. His attempts for speeding up due processes and establishing close contact with ordinary people were among the achievements he was credited for.
He also served in the capacity of the vice president of Iran's Assembly of Experts, which elects and oversees the performance of the Leader of the Islamic Revolution.
He had been a member of the Guardian Council for years as well.